Join Just Breathe Founder, Melissa Mukaiwa, for 5 days of cracking your whole Heart wide, wide open.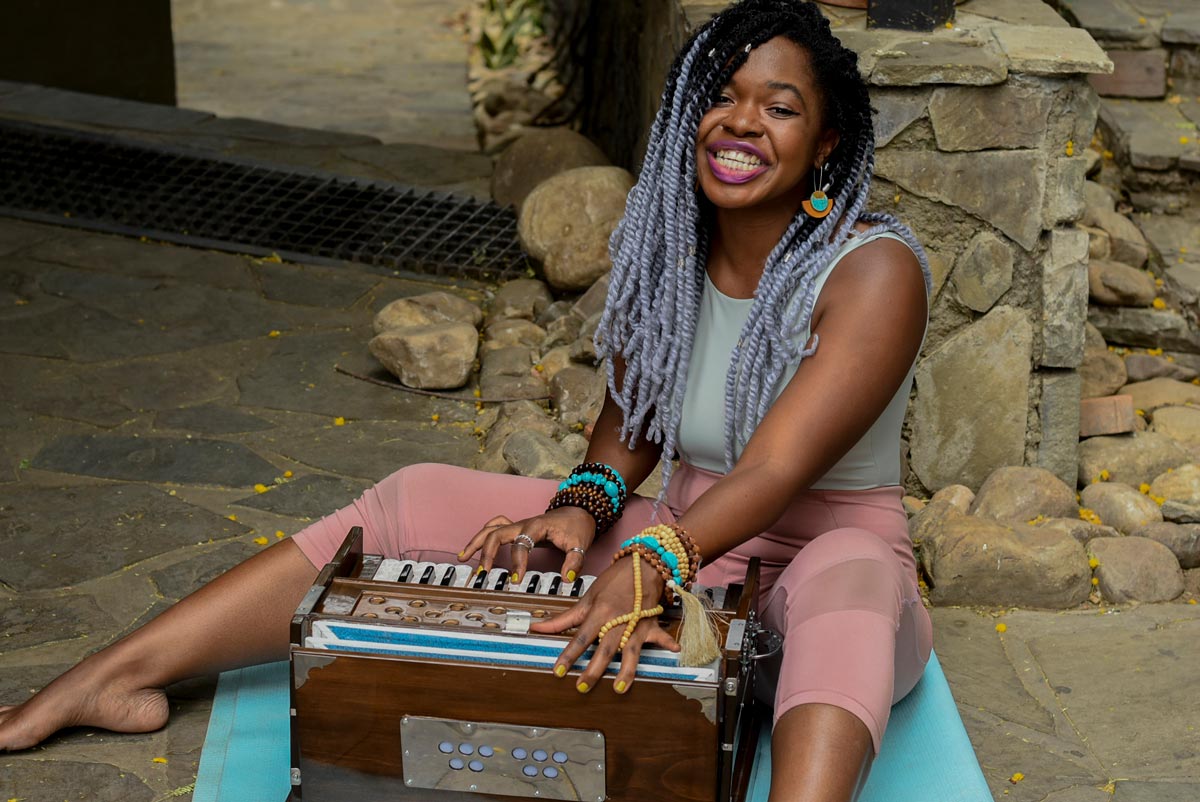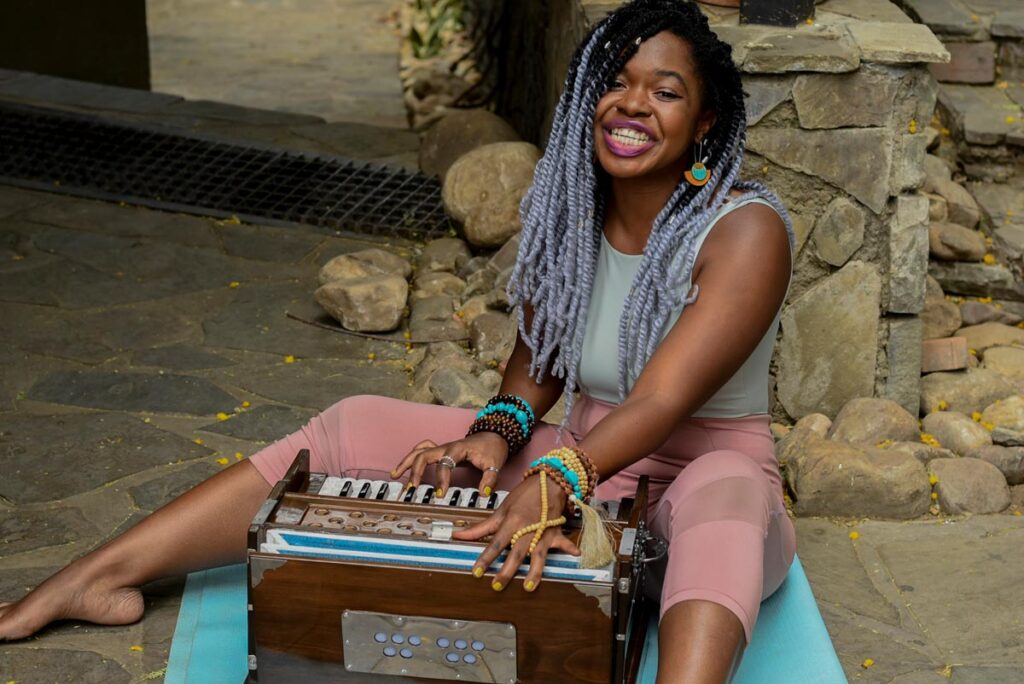 With the Breathtaking Bushscapes of the Bwabwata National Park as our backdrop; together we'll be using the power of Kirtan, Chanting, Story-telling, Art, Poetry, Dance, Ritual and Sacred Sound to train our Subtle Senses to pierce the fabric of the Daily Divine.
You don't need any musical or Bhakti Yoga experience to attend. 
Bringing an instrument (any instrument) and completing my ASOS Mentorship is encouraged though.
Learn more: https://www.justbreathenamibia.com/a-sense-of-the-sacred-mentorship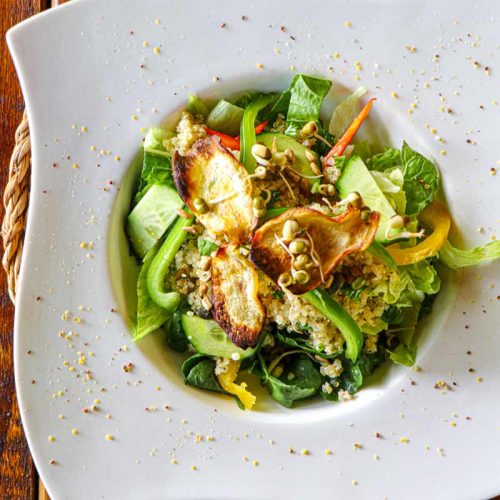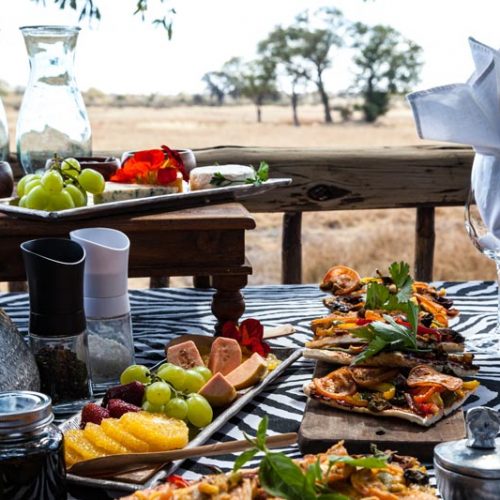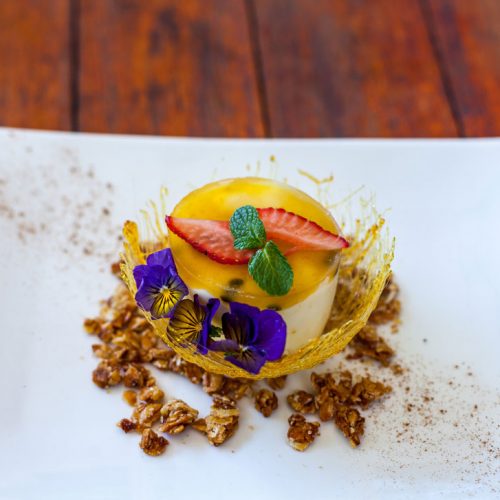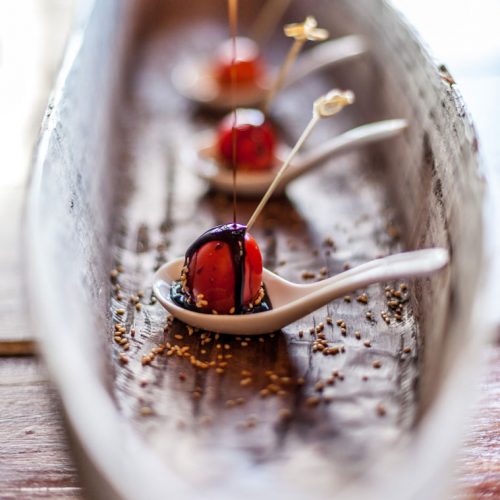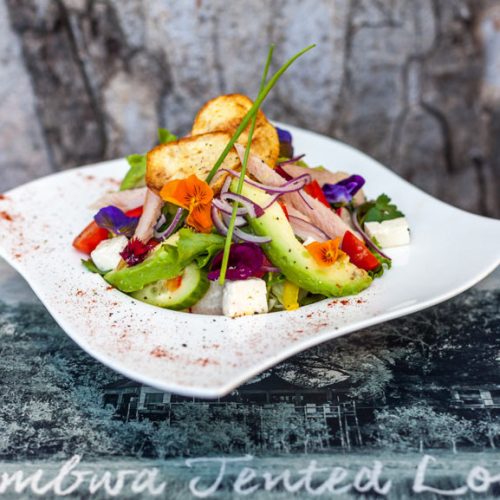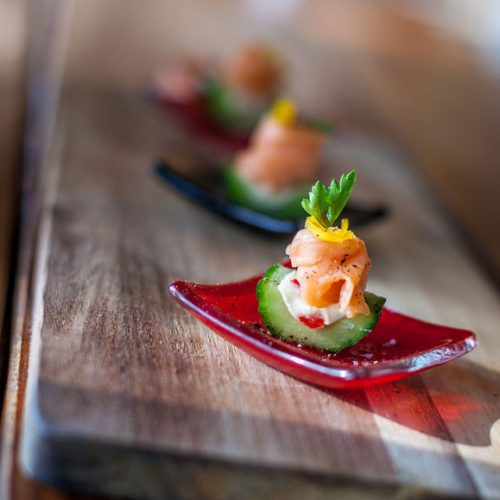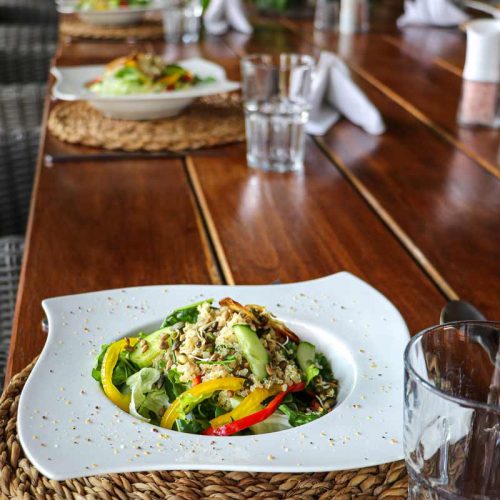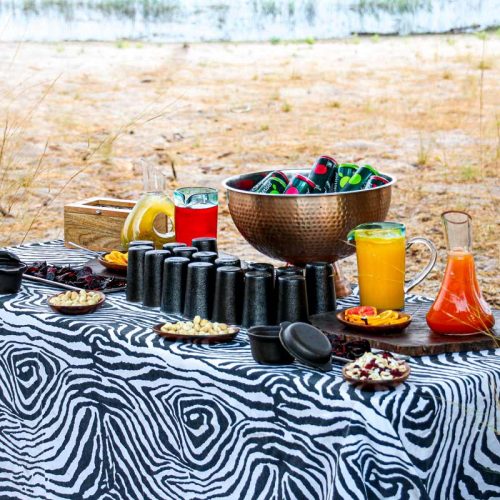 Our expert culinary team will support your energetic and physical release by providing balanced meals that are full of both micro and macro nutrients.
All of our fresh produce is locally sourced from The Sijwa Project —our sustainable, community empowerment initiative, which is located along the banks of the Kwando river.
We pride ourselves in the adherence to strict conservation and permaculture principles throughout the plant-to-harvest process and would be happy to cater to your specific dietary needs.
Our retreat meal plans could be based on either of the below:
Vegan
Vegetarian
Pegan
Fasting
Keto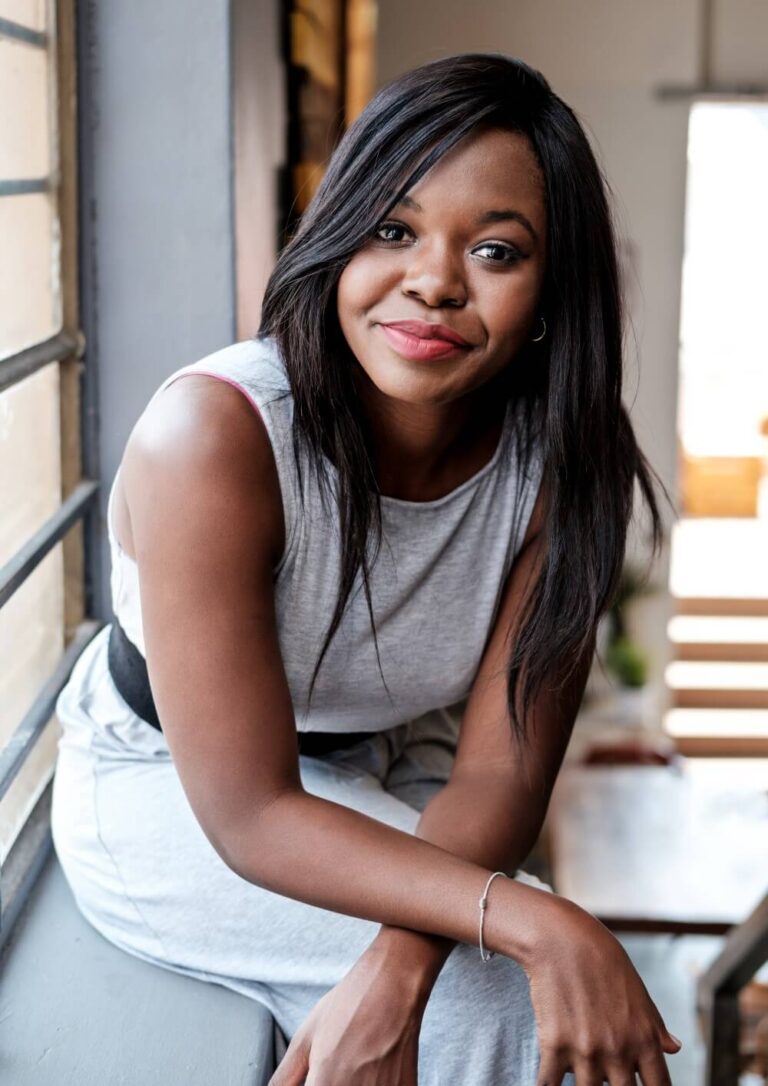 Melissa Mukaiwa is a Mindfulness, Meditation, Yoga, Relaxation & Shamanic-Egyptian Reiki Master Teacher.
She's a Transformational Life Coach, Sacred Sexuality, Cacao Ceremony & Breathwork Facilitator; A Host, International Speaker & Speaker Trainer; A Narrative4 Story Exchange Facilitator as well as a Trauma Release Through Dance Practitioner.
Melissa is a Bhakti Yoga Teacher (Harmonium, Mantra Chanting & Kirtan) as well as an Advanced Cathartic Breathwork Practitioner with the only Triple Board Certified Academy in the world.
She also holds an honours degree in Business Science from the University Of Cape Town with a specialisation in Marketing.
Mel began her work as an educator in 2012. Since then her coaching and mentorship footprint has spread to 8 countries across the globe, where she's trained thousands in person and online. She has also trained 30 mindfulness and meditation teachers as well as attuned 34 master energy healers.
Melissa's passion for wellness and personal empowerment took root in the founding of a local community development initiative called "Just Breathe". Since 2017, they have served more than 3000 people at their free LIVE in person community events.
Given our incredible location, the retreat will be deliberately spacious, with participants having the option to join in daily activities at their discretion. View a Mock Daily Program below.
SAMPLE DAILY PROGRAM
06:30 – 09:00: Breakfast 

07:30 – 08:30: Morning Meditation & Movement – Stretch, Dance, Hike, Bhakti Yin-Vinyasa-Hatha-Kundalini (Attendance Optional)

09:30 – 11:00: Bhakti Philosophy, Chanting & Embodied Practice (Attendance Optional)

11:00 – 11:30: Break

11:30 – 13:00: Vocal Training & Embodied Practice (Attendance Optional)

13:00 – 14:30: Lunch 

14:30 – 16:00: Free Time with Optional Retreat Activities (Attendance Optional)

16:00-17:30: Evening Meditation, Kirtan & Bhakti Ceremony (Attendance Optional)

18:00 – 20:00: Dinner

19:30: Special Evening Activity (Attendance Optional)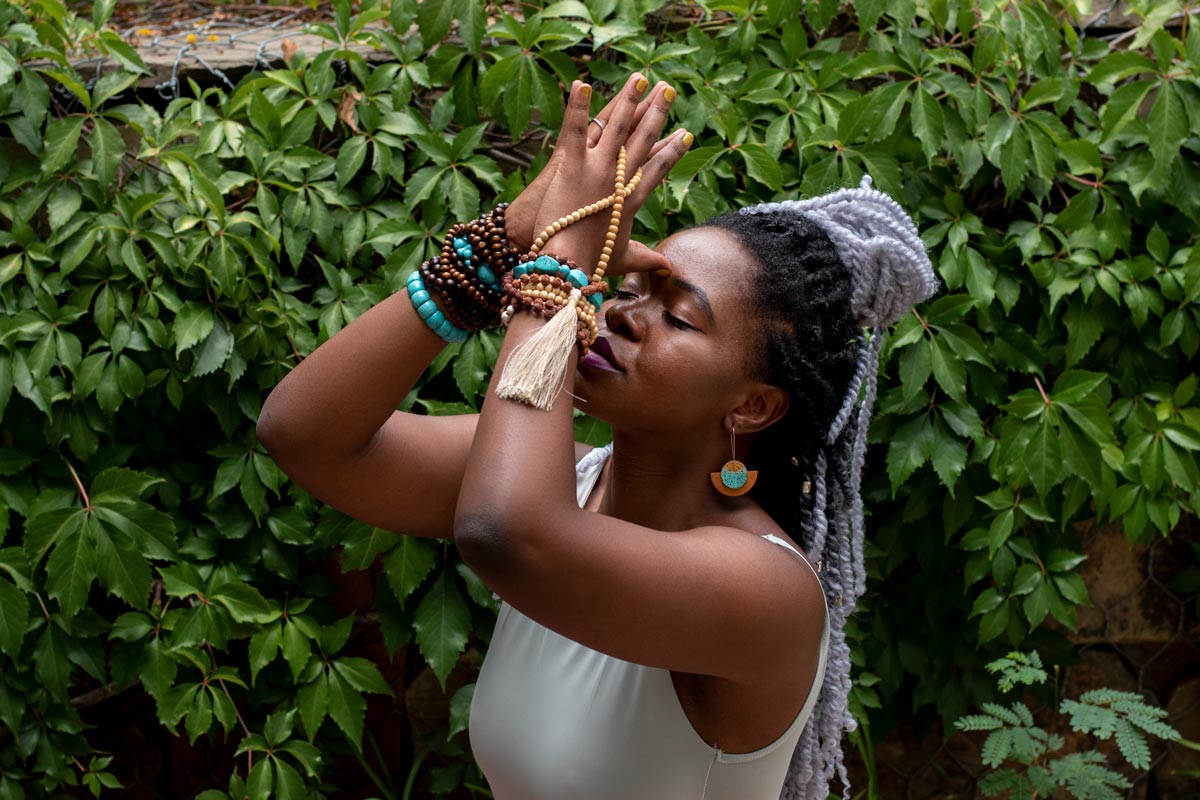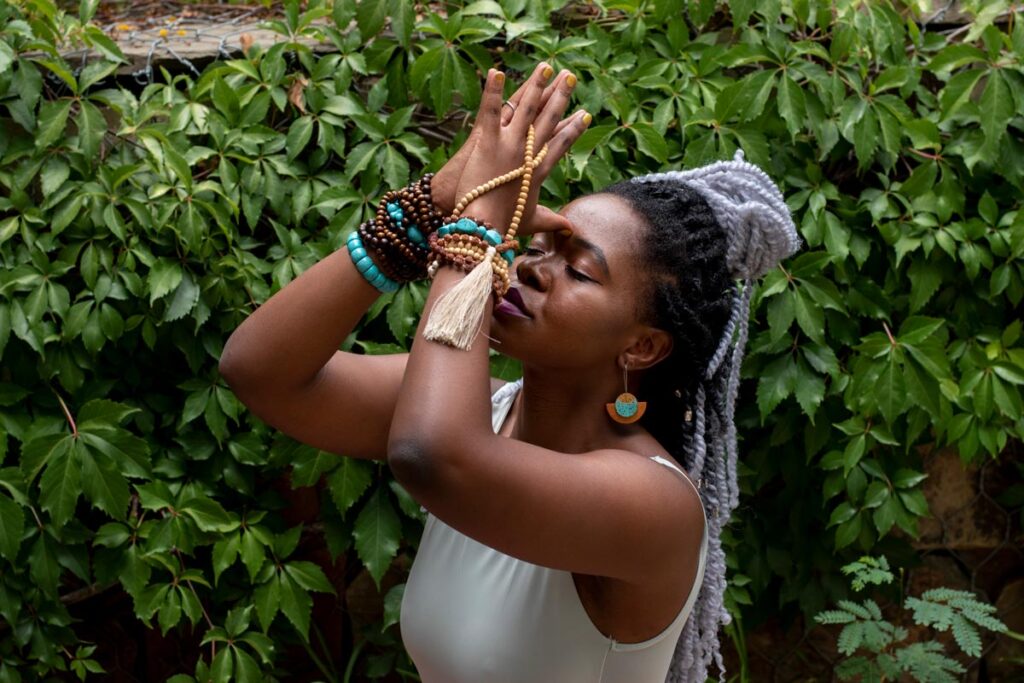 Melissa describes herself as an irreverent optimist and student-teacher to the core whose work is geared toward a singular goal:
A Sense Of The Sacred – A Bhakti Yoga Retreat
5 Nights
02 December 2022 – 07 December 2022