Situated on the lagoon side of Nambwa Island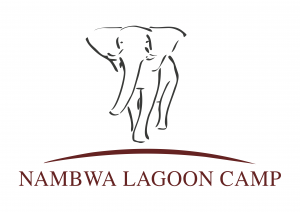 Nambwa Lagoon Camp is situated on the lagoon side of Nambwa Island, within the heart of KAZA. These are the only lodges uniquely situated inside the Bwabwata National Park. The camp offers five Meru style tents nestled along the backwaters of the Kwando River with a view across the vast floodplains beyond. 
Nambwa Lagoon Camp guests are hosted at Nambwa Tented Lodge for all their meals. The lodge boasts an elevated viewing deck and an al fresco dining area with a large seated fire pit area, which is ideal to watch the game on the floodplains below.
The area is renowned for its large herds of elephant, which are regular visitors to the camp. They come in search of the Camel Thorn trees, which they gently shake to release the pods. The elephants are seemingly unperturbed by guests who are privileged to get up close to Africa's largest mammal. Nonetheless, guests are escorted to their rooms after dinner.