Womb Awakening:
Reclaim the Power and Voice of Your Sacred Womb
Women's Retreat
28 April – 3 May 2024
Your womb is a cauldron of sacred feminine wisdom and power – is she calling you to remember this?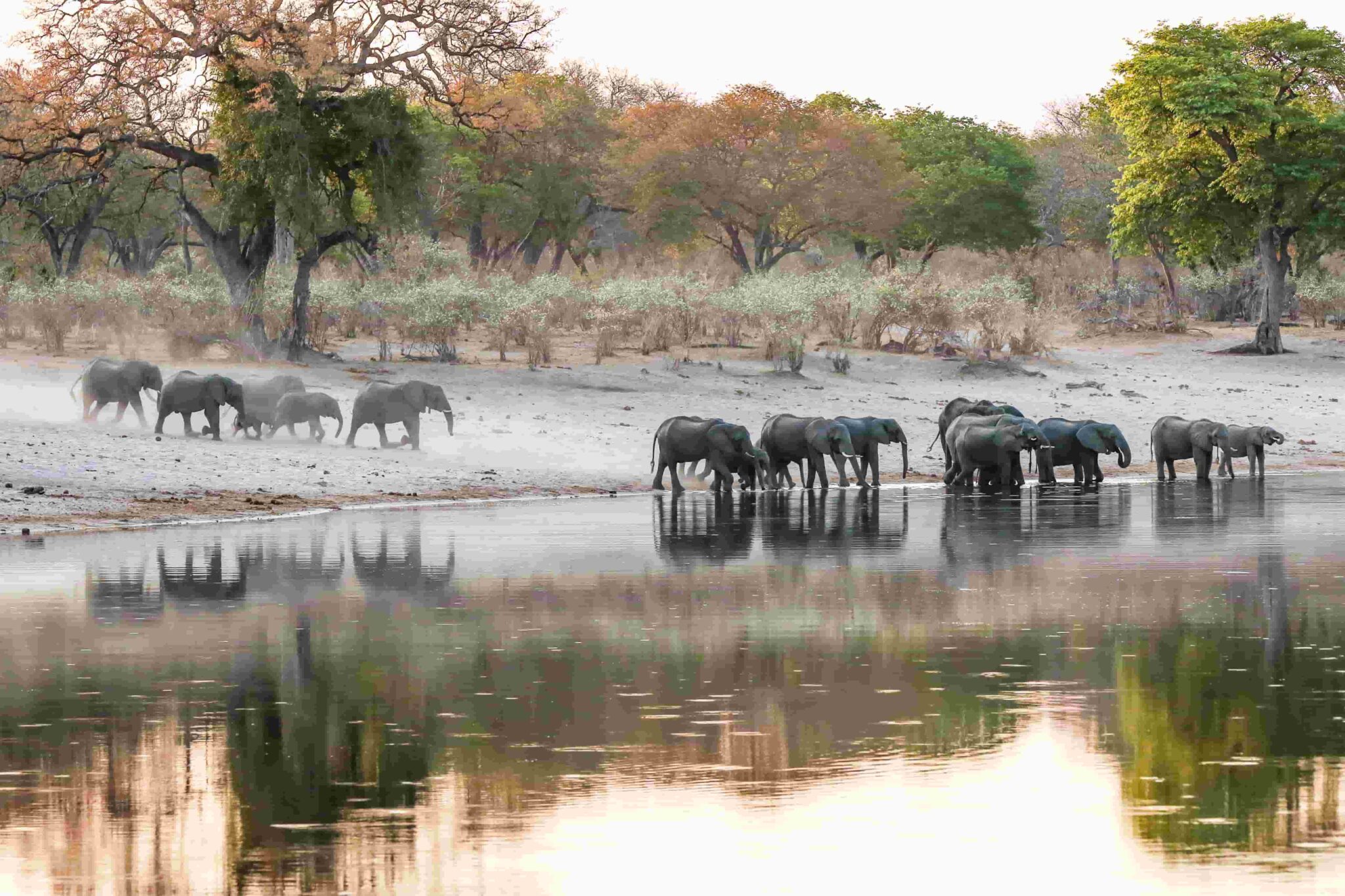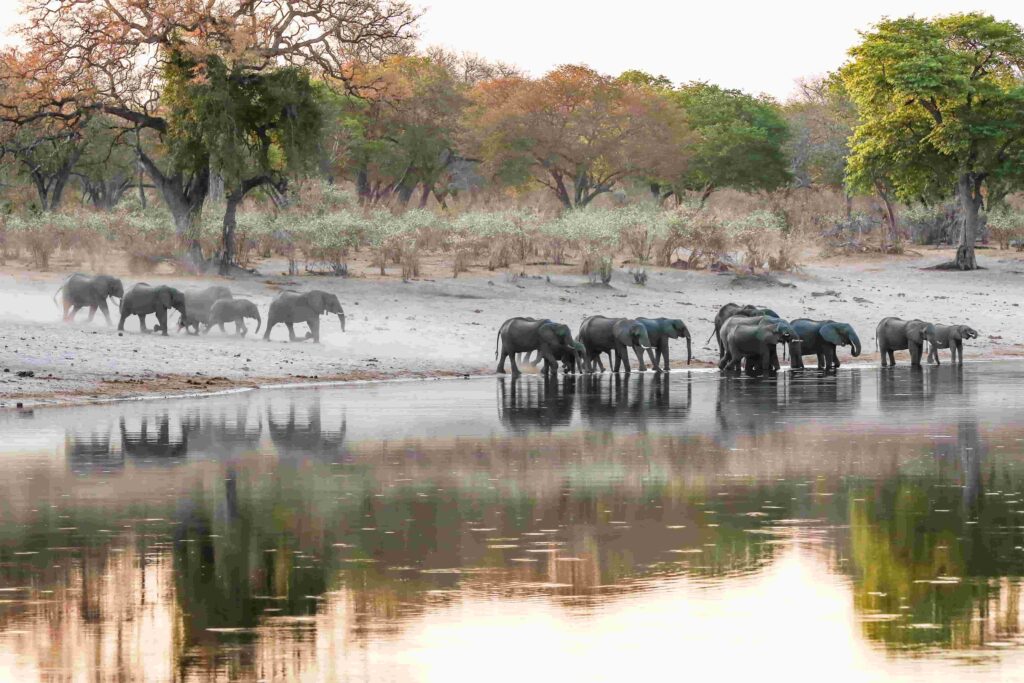 Facilitated by the internationally renowned women's retreat facilitator and sacred space holder, Emmi Mutale, the Womb Awakening retreat provides you with an unhurried deep dive into your feminine essence and takes you on a spiral journey into your womb.
You will engage in deeply healing group process work; step into powerful ceremonial space; participate in gentle movement practices designed to nurture your body and your womb: have plenty of time for reflection and relaxation; spend time in the rejuvenating African bush and nourish yourself with healthy vegetarian cuisine lovingly prepared by the Nambwa Chef's.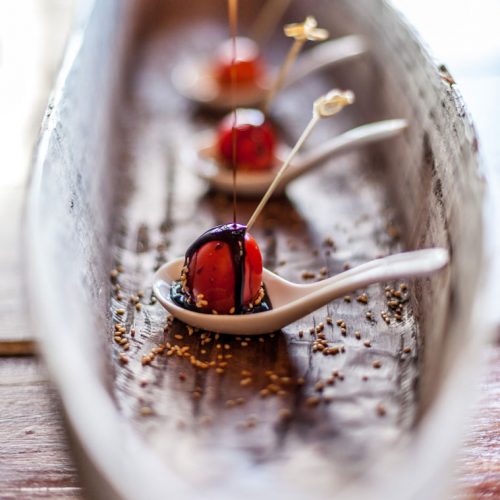 Our expert culinary team will support your energetic and physical release by providing balanced meals that are full of both micro and macro nutrients.
All of our fresh produce is locally sourced from The Sijwa Project —our sustainable, community empowerment initiative, which is located along the banks of the Kwando river.
We pride ourselves in the adherence to strict conservation and permaculture principles throughout the plant-to-harvest process and would be happy to cater to your specific dietary needs.
This retreat meal plan will be fully vegetarian.
Emmi is an intuitive healer, energy medicine practitioner and a shamanic Womb Priestess and teacher, dedicated to re-awakening ancient feminine wisdom. She holds safe, sacred space for deep healing and transformation for women of all ages around the world, enabling the emergence of authentic connection, profound knowing and inner power, and raises the frequency of our planet by fostering healing one womb at a time.
Emmi is also a bestselling author and host of the Sacred Feminine Power podcast and runs House of Gaia, a suburban sanctuary and a centre for healing and transformation in Lusaka, Zambia. With an MA in Human Rights and a 2-decade long career in the humanitarian field, Emmi continues to work on women's and child rights and is an advocate for health freedom.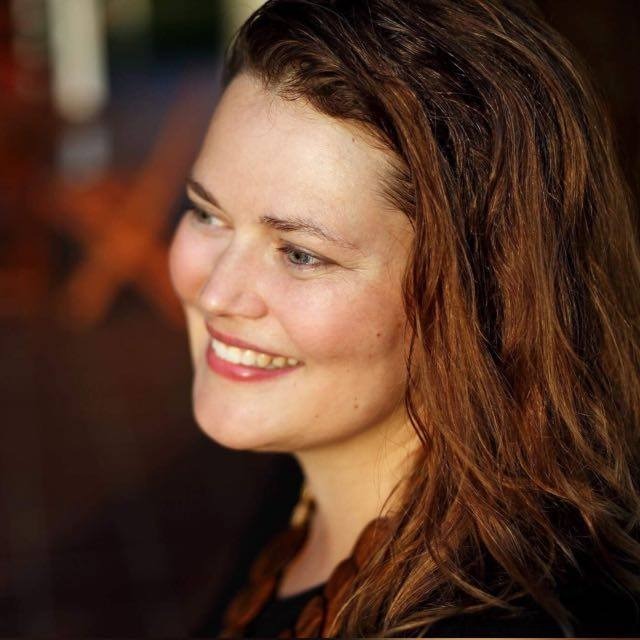 Womb Awakening
Reclaim the Power and Voice of Your Sacred Womb
28 April – 3 May 2024
I never really understood how human emotions can be so complicated and complex until I went through my own burn out, where everything in my life got shaken up from underneath me like an earthquake. I was continuously feeling sadness and pain inside me and didn't know how get back to my old self. Working with Emmi has helped me enormously, I've learned about the power of being able to heal from the inside and am feeling better and better. Emmi is so understanding and compassionate and you feel very comfortable opening up about what is truly challenging you internally.
Emmi's constellation of healing modalities weaves together beautifully to create a potent container for deep healing. My session with her was gentle, loving, and potent. I appreciated her ability to effortlessly flow with what was coming up for me, inspire deeper inquiry, and provide supportive practices that I can implement to hold and nourish my ongoing healing process. I look forward to working with her further and would recommend her work to anyone looking to nourish their own Womb-Centered Healing process.
Emmi is a light worker and an incredible healer.  Her power to transform and reshape negative past experiences and entrenched ideas about oneself is amazing. I have had crippling feelings of guilt for many years which Emmi has helped me to embrace and overcome. Friends have commented that I appear 'lighter' and that a burden appears to have been visibly lifted from me. This is true! I will be forever grateful for the relief she has given me and for what I have been able to share with her in a safe and protected environment.  Thank you, Emmi, from the bottom of my heart!
Emmi is a strong, committed and honest facilitator of a women's circle, her Voice comes directly from the power of her Womb and her wisdom irradiates in her whole presence and in the way, she keeps the sacred space safe and grounded for the other women. She brings structure, a strong sense of connection and a deep compassionate attitude to everyone, filling in the space with her warm smile and attention to details. I felt blessed to be part of the whole experience in the retreat "Diving Deep, Rising High" under her skilful and warm-hearted leadership. As a therapist she also masters her craft and her deep experience guides her into a tailored approach to each situation and person. I enjoyed very much being under her wise guidance and receiving healing energies from the Goddess.
Emmi's voice is lusciously soothing. Its tone is truly the voice of the Divine Mother"
During our time together, you will:
this retreat is inclusive of: