Bring the kids to Nambwa Tented Lodge for a family safari like no other!
Looking at the wonders of nature through the eyes of a child is the most remarkable way to go on safari as a family. It is for this reason that African Monarch Lodges love hosting young ones at its Nambwa Tented Lodge where children with their moms and dads are accommodated at a Peter Pan Treetop Style lodge.
Our young guests can be accommodated in their parent's room with a maximum of 2 extra beds added to the suite. They can also be accommodated in their own private separate room close to their parents' room. Terms and conditions apply.
Pre-booked child-minding services are available at an additional cost.
With our team able to tailor a range of activities for our younger guests, here are just some examples of what they may get up to during a 3 night stay at Nambwa Tented Lodge:
PLUS!
Treasure Hunt plus Treasure:
An infant or toddler?
A guest under the age of 6 
A child?
A guest between the ages of 6 and 11
An adult?
A guest aged 12 years and over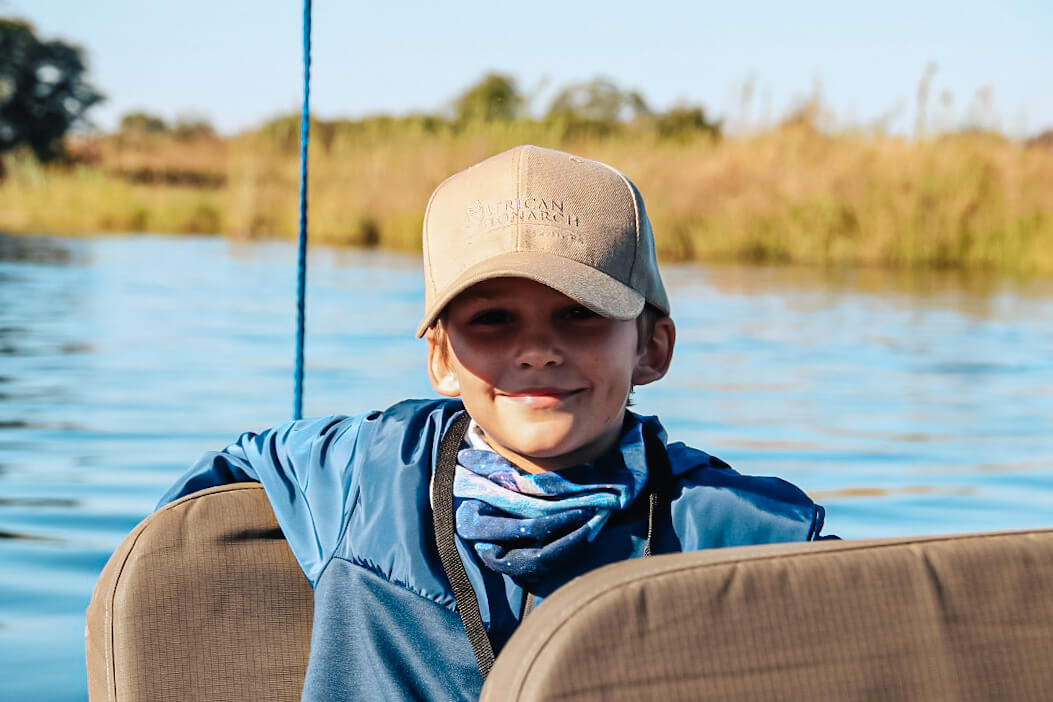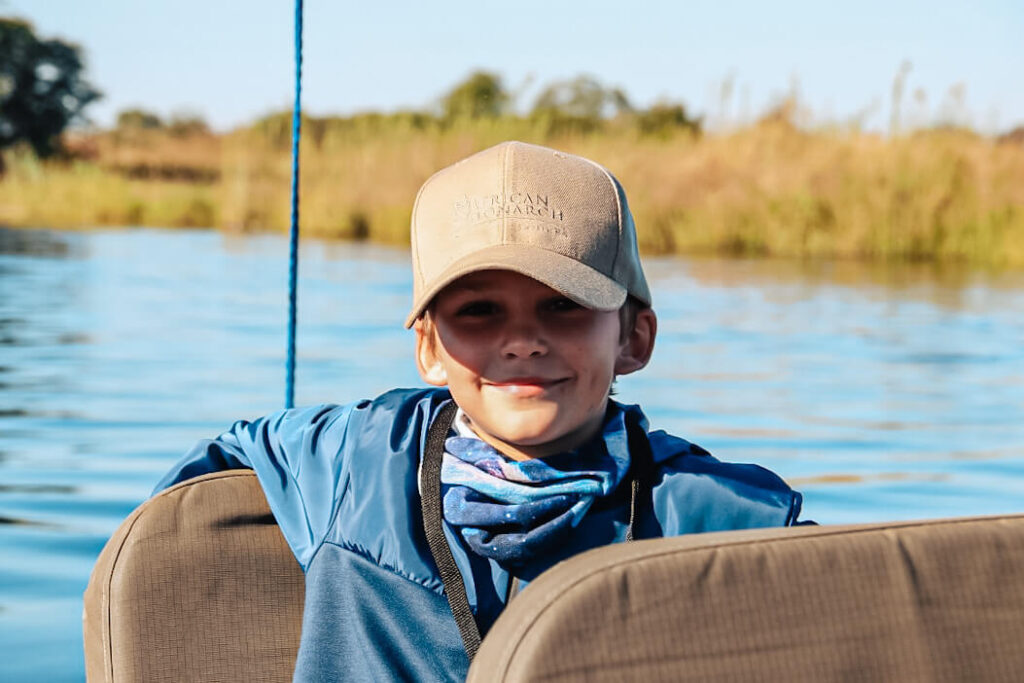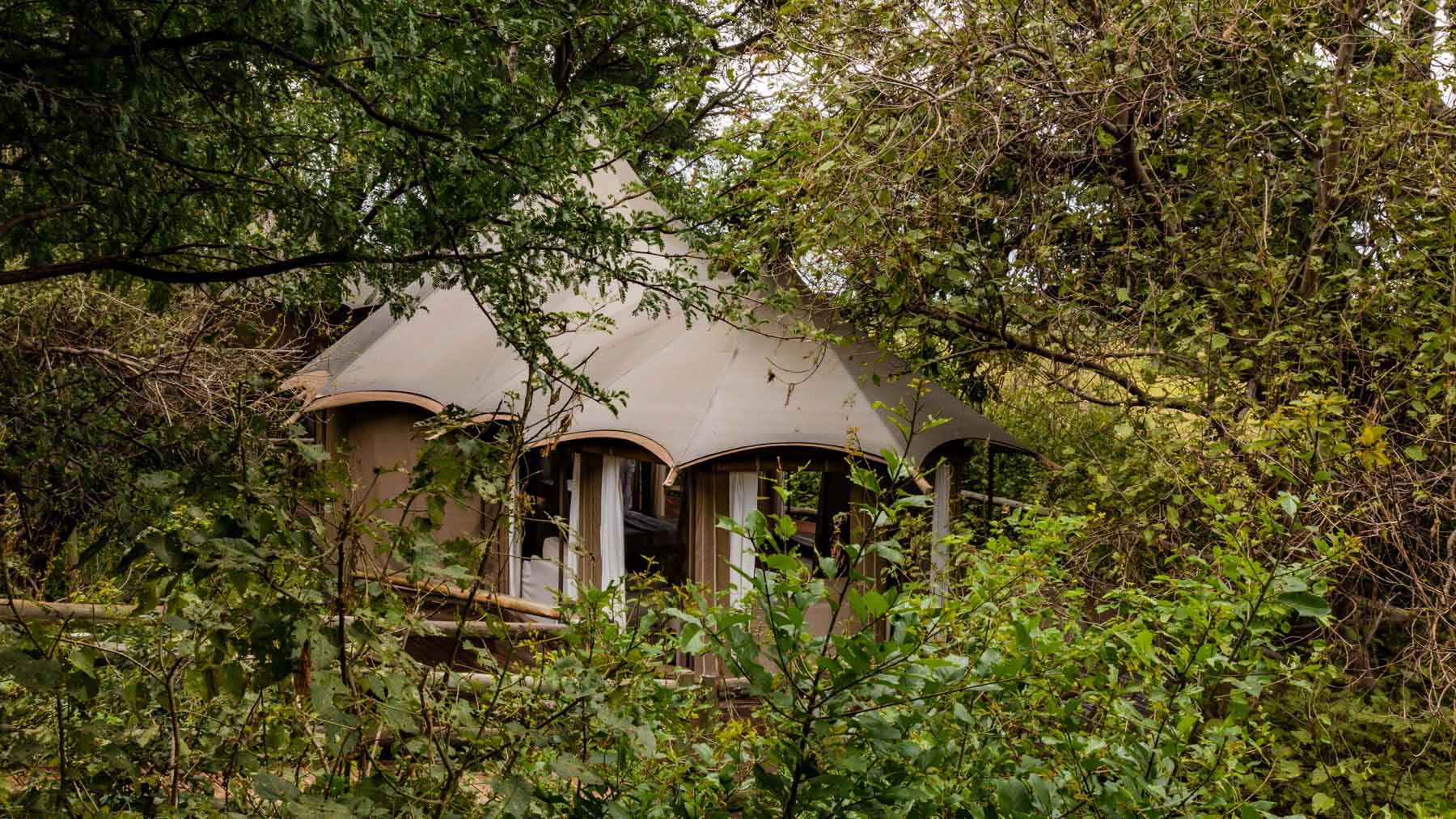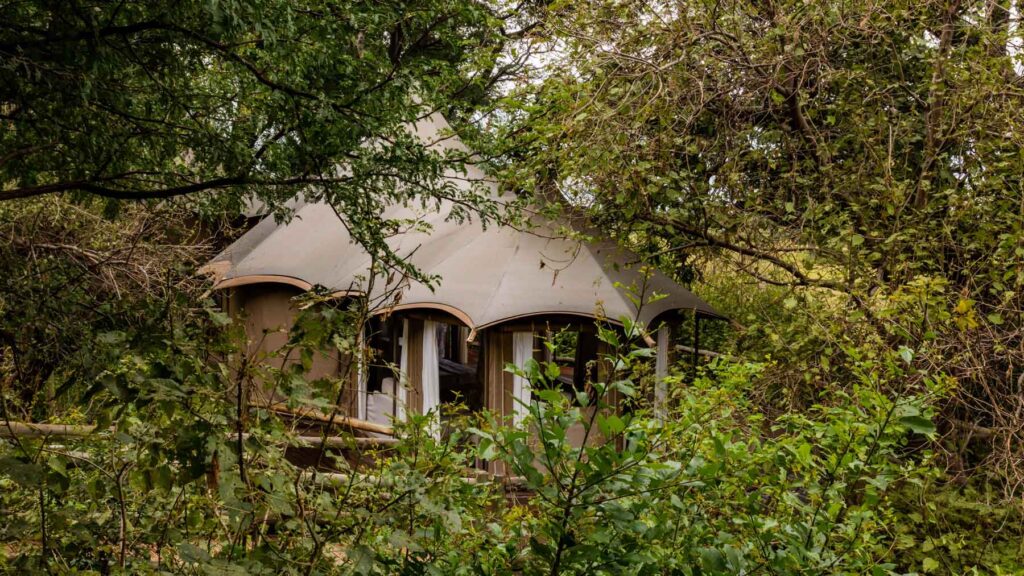 BOAT CRUISE TO NAMBWA TENTED LODGE
The late afternoon sun's rays will reflect off the water's edge, the soothing sound of the water as it is gently broken by the bow of the boat cutting through the water's surface as you and your family are transferred to your home for the next 3 nights.
ARRIVAL AT NAMBWA TENTED LODGE
Once you settle into your suite, you will receive your guide pack which contains a Treasure Map of all the goodies you need to find for the next few days. You will then be whisked away for the famous Treasure Hunt, in search of all the treasures for your pack. There is so much to discover around this massive Peter-Pan style treehous
AFTER DINNER WITH YOUR FOLKS
You will once again be whisked away to a private bonfire on the ground where the wildlife seek sanctuary in the night. You will be entertained with tales from the African bush and some pertinent anecdotes for your ranger journey ahead
BUSHWALK INSIDE THE WORLD'S LARGEST CONSERVATION AREA FOR WILDLIFE
You get to explore on foot the wanders of Mother Nature. Your Junior Ranger Guide will teach you tracking skills and survival skills in the bush which is home to lion, buffalo, elephants, leopard, and other wildlife roaming these plains freely. You will get to tick off many species on your checklist. After breakfast you will be making your own bedroll for the evening using the indigenous Papyrus reeds which grow in abundance along the Kwando River.
BOAT CRUISE ALONG THE KWANDO RIVER
Late afternoon you can all explore the riverways and you get to continue your African bush school as you meander along these exceptional rivers with your Junior Ranger Guide. Who knows how much can be learned during these magical hours as time tends to stand still when in awe of Africa
CAMPING UNDER THE AFRICAN SKY ON A PRIVATE ISLAND
A majestical quest awaits you on a private island where camp has been prepared for an adventurous night under the symphony of stars with Mom and Dad back at Nambwa. The reed mats you made earlier will be laid out with a mosquito net overhead. As your private Chef cooks your dinner straight on the fire, you get to be inspired by the tales of your guide as hyenas giggle, frogs croak, with crazy creatures and amazing animals all around you.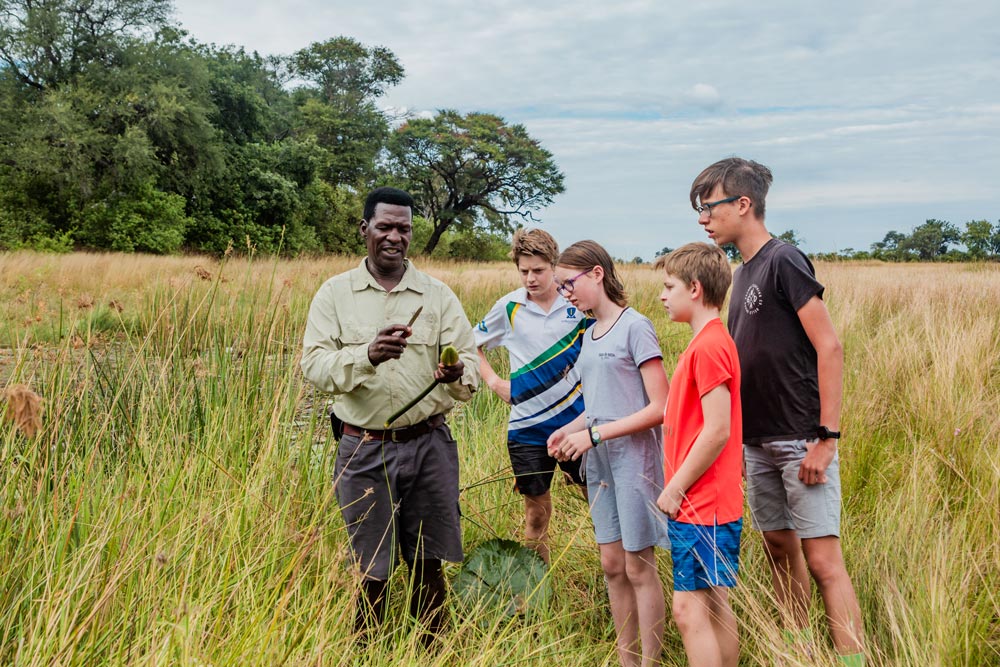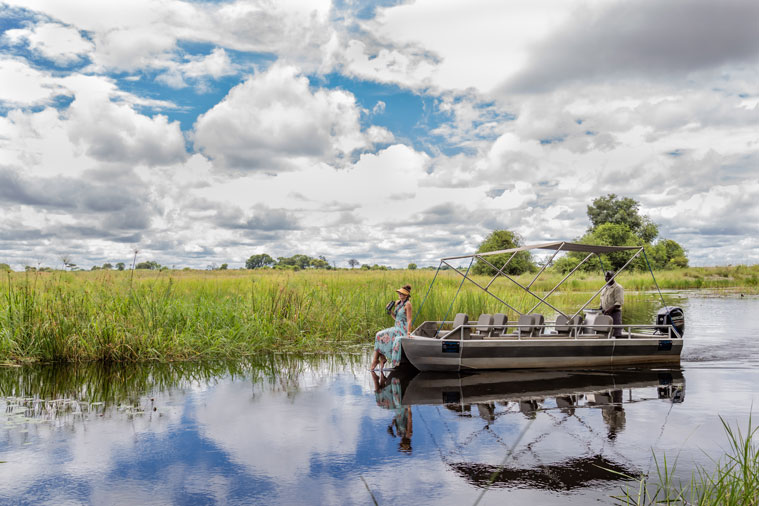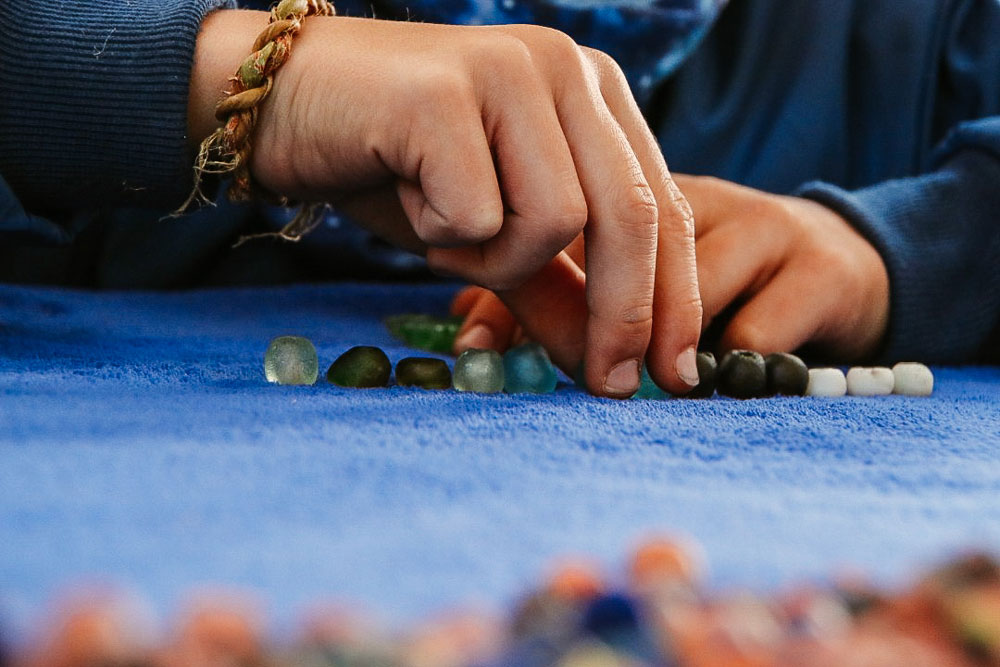 THE SIJWA PROJECT AND A GAMEDRIVE WITH A SUNDOWNER PICNIC
Experience The Sijwa Project with your parents and see first hand how African Monarch Lodges endeavour to be sustainable and give back to the community and conservation by protecting the natural resources and developing the local community through a biodiverse economy. You will try your hand at polishing recycled beads and then you will get to design your very own bracelet.
As the afternoon shadows lengthen your game drive departs to discover the unknown behind every bend within the Bwabwata National Park.
While Mom and Dad get to enjoy a delightful sundowner on their picnic blanket you will be entertained by animal antics while you too could be entertaining them with silly bush games. You'll also get to celebrate your exploration in the Bwabwata National Park as a Junior Ranger and will be awarded
So until then young adventurer, dream big and think of that special wish you need to come and make in Africa, because in Africa, dreams come true!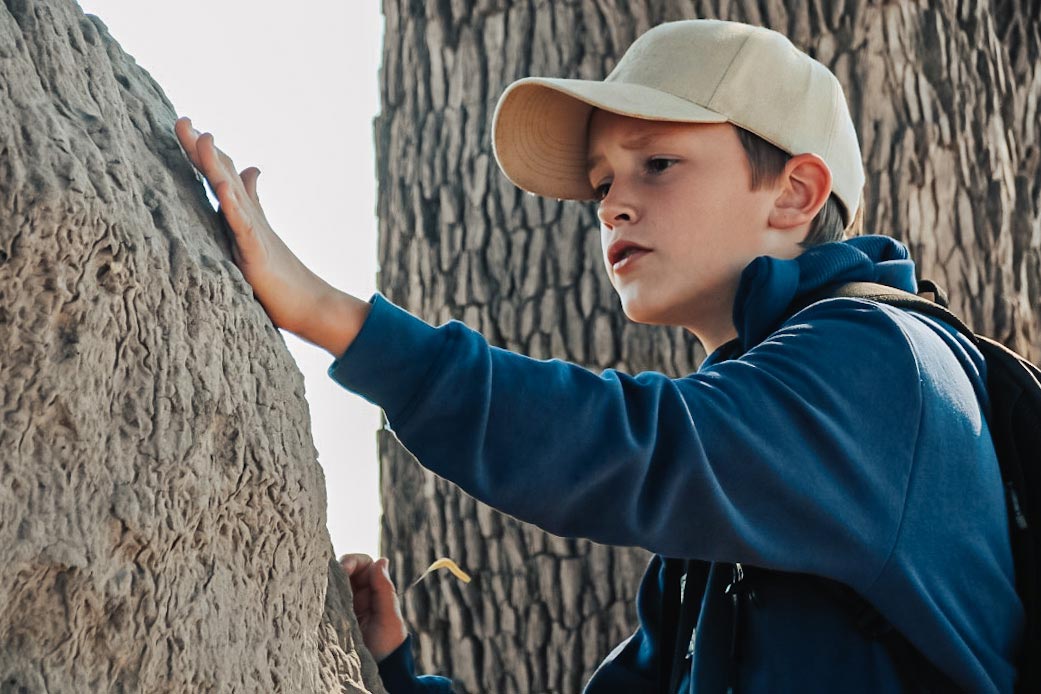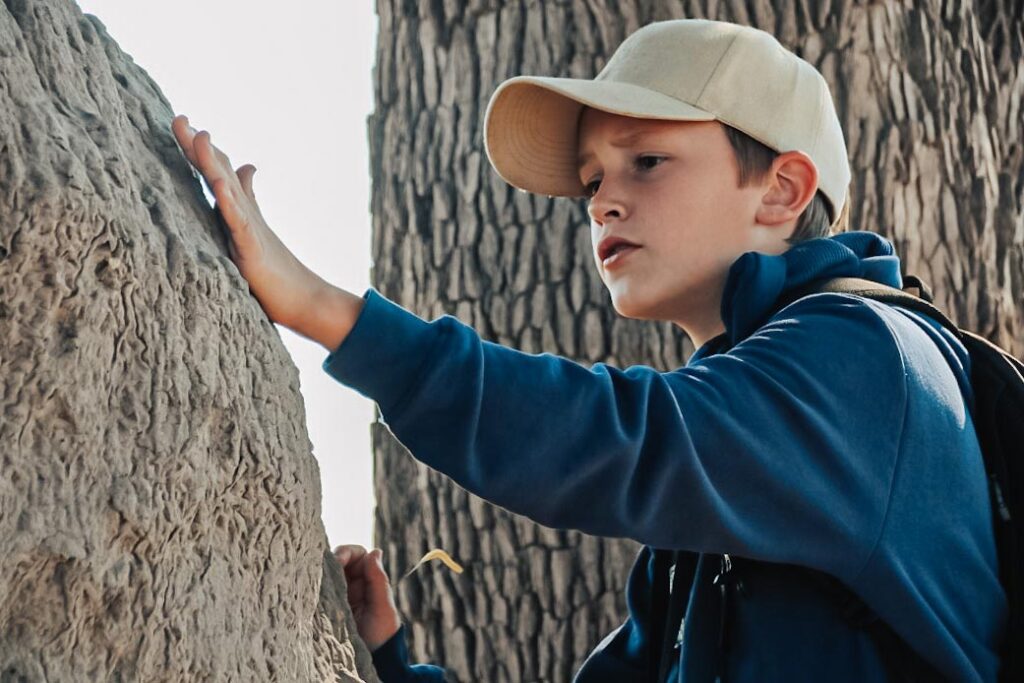 Includes a Junior Ranger Mini-Course
African Monarch Lodges' Junior Ranger Mini-Course offers a thrilling opportunity for families. Carefully designed to introduce young people to the mystery and excitement of the African wilderness, the programme will give its participants a taste of the skills every budding bush ranger needs. Under the care of our experienced field guides, they will learn fascinating facts about the unique wildlife of Bwabwata National Park, discover how to identify these creatures by sight, call and track, and uncover the secrets of the trees and plants growing all around them.
Meanwhile, Mums and Dads will be free to join in with the learning, or perhaps join the variety of activities available, including game drives, boat safaris, bush walks or fishing trips. Those seeking a spiritual connection with their surroundings might opt to begin their day with morning yoga practice led by our dedicated instructor, who will awaken the mind, the body and the senses. Others may simply choose to relax in the luxury of Nambwa Tented Lodge.  
We will celebrate the last evening with a feast on a private island in the bush. Dress up as your favourite character!