Nambwa with its power to draw in elephants along their age-old migratory routes welcomes you to tap into the wisdom of your heart.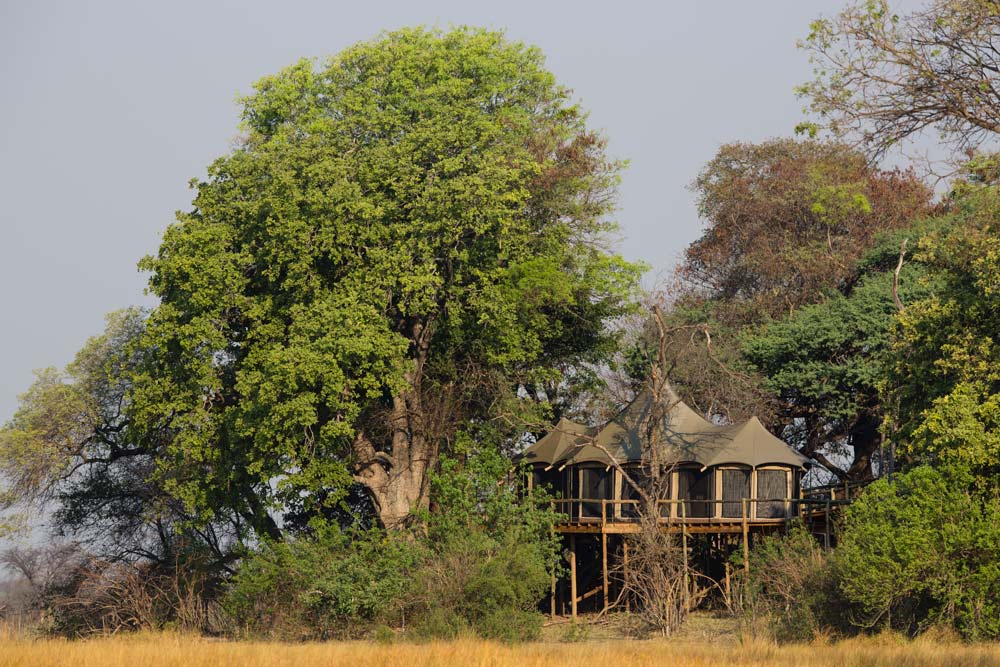 We invite you to immerse yourself into a sphere of healing energy at Nambwa Tented Lodge nestled high amongst majestic trees, honouring the elephants' right of way below. An authentic walkway joins ten decadently spacious tented suites, which emanate a feeling of vastness and evoke a gentle balance of serenity.
Tinolla will be your host, together with the experienced team and carefully selected facilitators for enchanting retreats that merges with the grandeur of the natural environment.
Our retreats will offer you a variety of modalities embedded in pristine wilderness locations where you will be guided into inner journeys of healing and compassion for yourself, others, and all of Nature. You may find deep emotional freedom work, or embark on shamanic journeys beside hippo pools. You may even find healing in art projects, or find leisure, silence, and fresh air to rest and digest. At all times you will be creating memorable moments as you explore the area on foot, by boat or vehicle. You will be carried and embraced by your facilitator and our team throughout.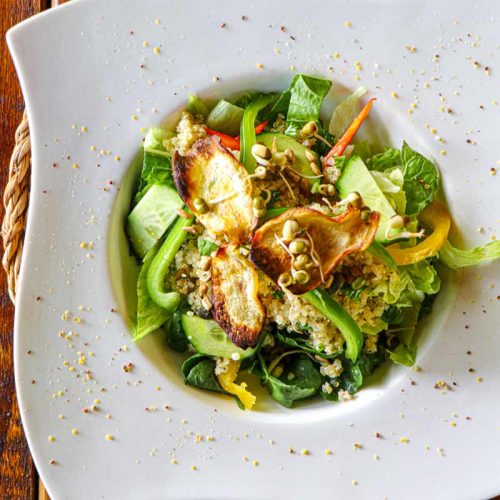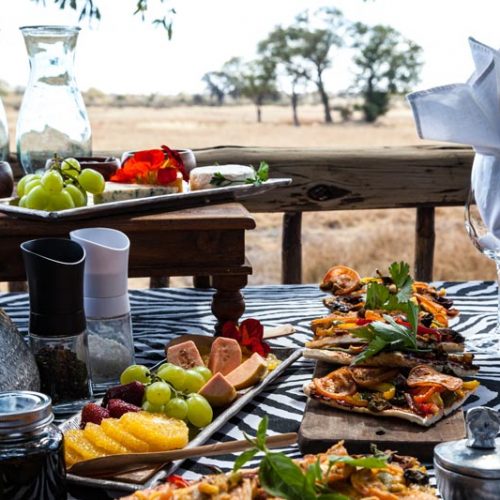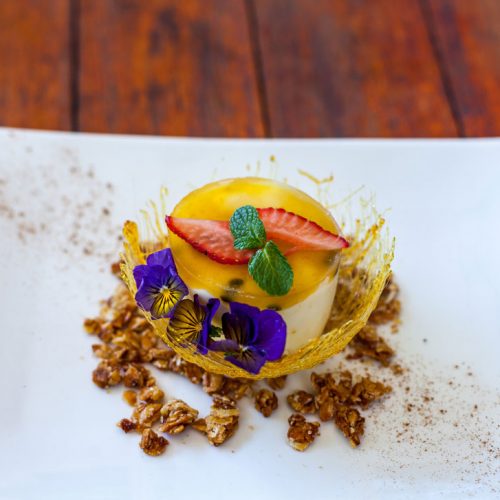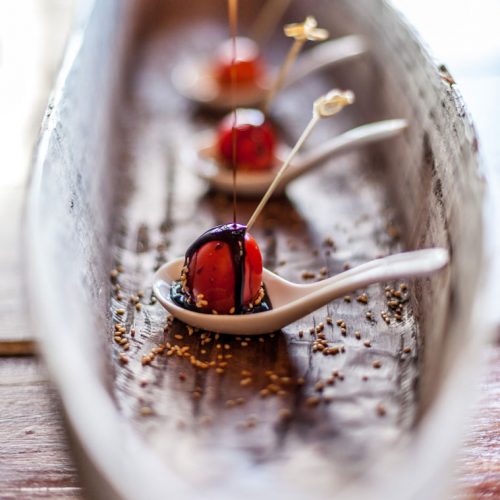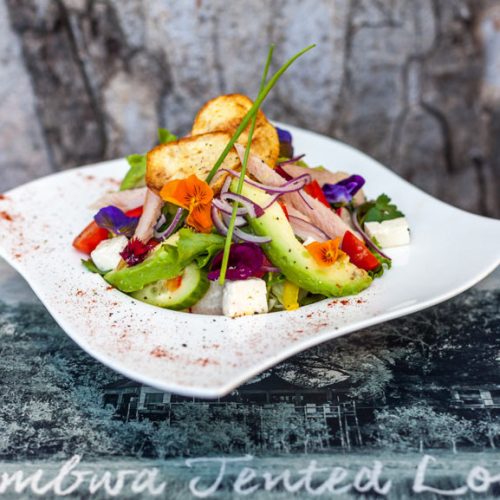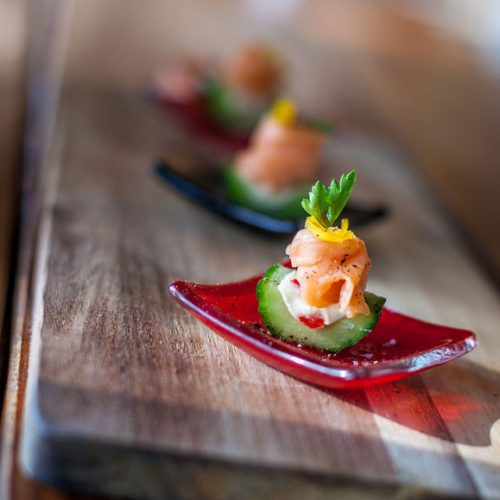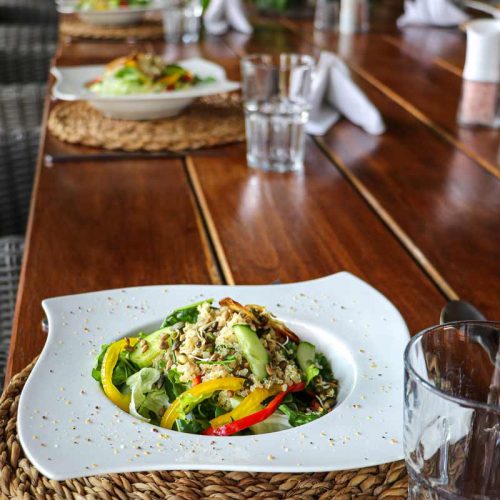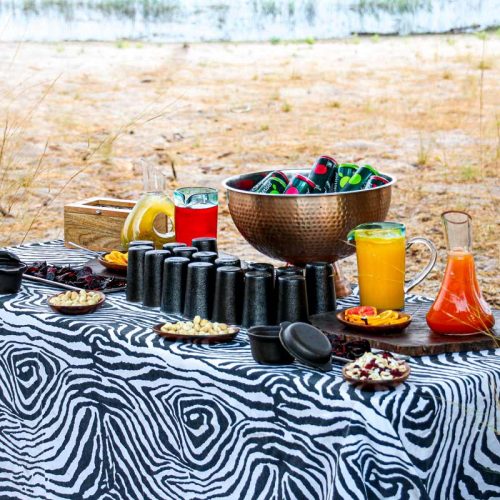 We are here to create a transformational safari experience that focuses on actively improving your wellbeing with fun, immersive wellness adventures. To support your energetic or physical release during the retreat we ensure our menus are fully balanced when it comes to micro and macro nutrients. Our menus are made up of nutrient dense foods that are gentle on the digestion and that gives you energy and makes you happy.
Our trained Local Chefs will carefully prepare meals tailored to fortify your healing journey with natural ingredients.
We offer mostly plant-based food on our retreats and occasionally there will be optional sustainably and ethically well sourced animal-based products.
Allow us to cater to your specific dietary requirements by advising our reservation consultants upon booking.
Our retreat meal plans could be based on either of the below:
Vegan
Vegetarian
Pegan
Fasting
Keto
Sattvic Meal Plan
Our fresh ingredients are sourced from The Sijwa Project, our sustainable conservation project located along the banks of the Kwando river, where we pride ourselves with the strict Permaculture principles followed from planting to harvesting.
What an incredible experience this is…to redefine your inner identity and heal your heart. Soul searching in the utmost beauty of raw nature. A shout out to these strong women by my side, not asking once about my story, my trauma, my pain, but rather just holding my hand when the Vodka was coming out of my eyes. I'm ready to write a new chapter…
After having attended the Nambwa retreat in June that gave all of us participants so many inspirations I just had to join the next retreat. This healing retreat was absolutely magical. We all got so many tools to live our life more fully, connected to all beings and to live with increased mindfulness and consciousness.
I loved that I got to experience a different part of the country. I loved how it felt very spiritual in a yogi sense and brought everyone together like a family. The environment they created made it possible for each person to open up in their own way and connect to each other in the most real way. You have something amazing going Dusty and Tinolla!
This was life changing and a great investment! You guys did an incredible job and the energy was exactly what I hoped for. The lodge is just marvelous. I met some beautiful people and the energy of the group was lovely. I can only recommend the Nambwa retreats!
All Our Retreats are Inclusive of: