Inside the Bwabwata National Park, making for a great wild 4x4 camping exploration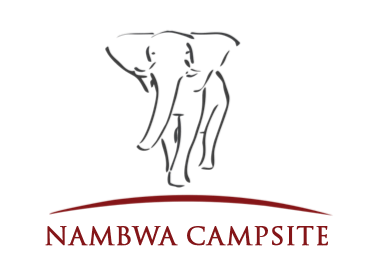 We have moved our Nambwa Campsite to a new and exciting location further into the Bwabwata National Park and away from Nambwa Tented Lodge, creating a more exclusive and wilder setting. 
Nambwa Camp Site offers 4 exclusive sites nestled under either a majestic Jackleberry, Strangler Fig, Leadwood or Knobthorn tree right behind the Kwando Rivers' Long Lagoon. 
Each campsite has an expansive view of the vast floodplains beyond with an abundance of animals roaming these plains.  2 of the 4 campsites are more secluded and are located closer to the floodplains.  Campsite 3 and 4 would be perfect for larger families or groups traveling together.
All campsites are equipped with the following:
"I always have trouble sleeping at home, but here, far away from technology and so close to nature, sleeping is easy and waking up with the first rays of sunlight is something I have not done for a very long time, but here it comes natural."
"The rays of the morning sun woke us gently as we rose to the amazing view from our campsite. The morning light reflecting off the Kwando river and the Letchwe grazing on the opposite bank. Our morning coffee never tasted this good"
As Nambwa Campsite is in the heart of KAZA, the World's Largest Wildlife Conservation Area, it is without a doubt, wild camping in its truest form, with local and migrant wildlife wandering through the campsites.
The campsites boast tasteful art mosaic pieces and chandeliers which have been skillfully crafted by the team at The Sijwa Project.  The structures have been built or enhanced using accents of recycled materials paying tribute to all that African Monarch Lodges inspires through its Sijwa Project.
Adult (per person per night):
    Private Campsite (Campsite 1 & Campsite 2) 550 NAD
    Campsites visible to others (Campsite 3 & 4) 350 NAD

Children under 12:
    Private Campsite (Campsite 1 & Campsite 2) 275NAD
    Campsites visible to others (Campsite 3 & 4) 175 NAD

Sustainability levy: 100 NAD per campsite

Park fees per day:
    Namibian Adult 60 NAD
    SADC Adult 70 NAD
    International Adult 100 NAD
    Child (under 12 years) 50% of adult rate
    Vehicle 10-seater or less 50 NAD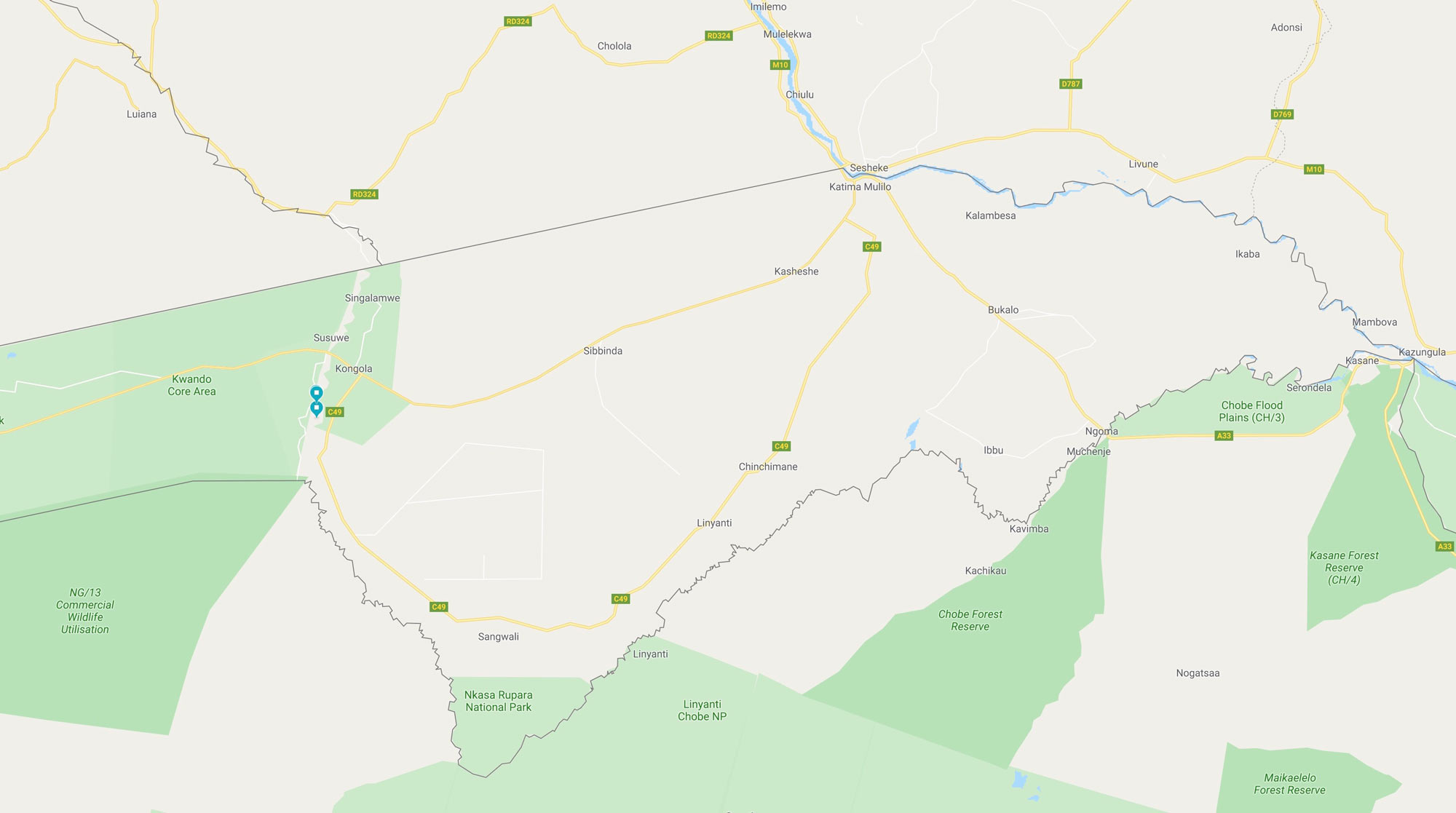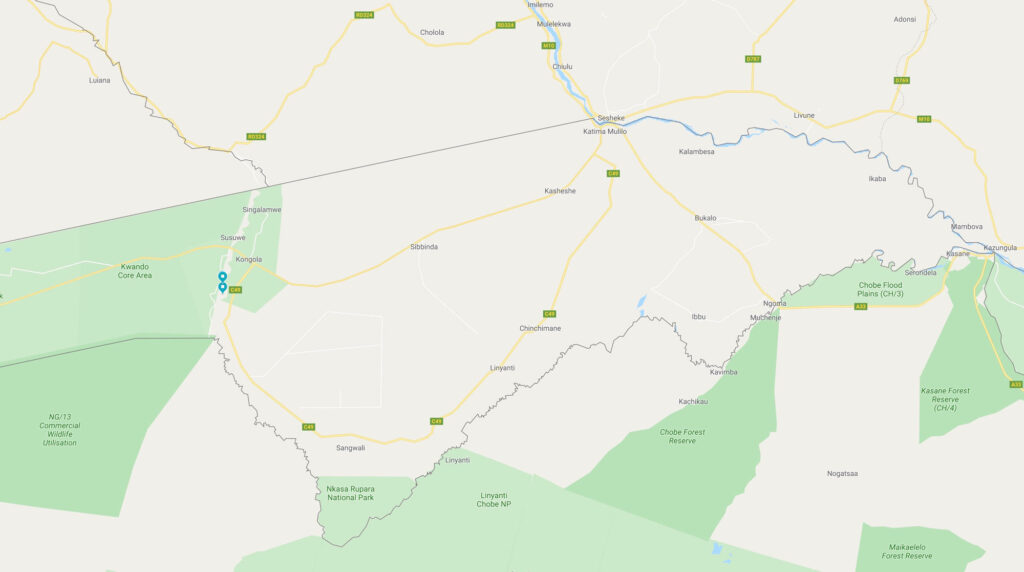 Once you have passed through the park reception gate, follow the green concrete direction triangles on which you will see Nambwa Lodge stenciled. Follow the road until you reach the Nambwa Campsite sign at a fork in the road with Nambwa Tented Lodge visible at this point.  Turn right at this fork and follow this road. Do not turn off the road until you reach Long Lagoon with its hide, ahead of you. Here, turn left at the Nambwa Campsite sign and follow the road until you reach the campsite reception.
Please stop here and purchase your Park Entry Permit as you will need to show this to us on arrival at Nambwa Campsite.  You should expect your drive to take about 45 minutes from the Park Entrance Gate, and due to the thick sand you will definitely need a 4×4 vehicle to access Nambwa.