Inside the Bwabwata National Park, making for a great wild 4x4 camping exploration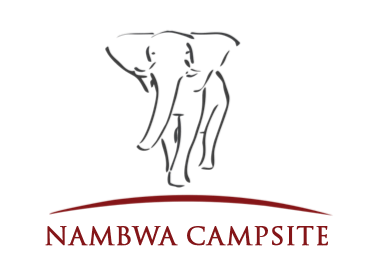 Nestled under Jackalberry, Marula and Mopanetree canopies, Nambwa campsite, laid out beautifully on the banks of the Kwando River, offers you the tranquillity of nature's bounty.
The splendour of Nambwa Campsite and the iconic environment it is located in, stimulate the senses and offer adventurous "wild camping". It was originally an initiative run by the local communities within the Bwabwata National Park and operated by the Mayuni Conservancy. The management and marketing of this truly unique location was transferred to African Monarch Lodges to enhance the ever evolving experience of camping, yet, keep to the roots of this truly unspoilt and rustic hideaway that has earned Nambwa campsite its reputation.
"I always have trouble sleeping at home, but here, far away from technology and so close to nature, sleeping is easy and waking up with the first rays of sunlight is something I have not done for a very long time, but here it comes natural."
"The rays of the morning sun woke us gently as we rose to the amazing view from our campsite. The morning light reflecting off the Kwando river and the Letchwe grazing on the opposite bank. Our morning coffee never tasted this good"
The location of Nambwa campsite within the pristine and untouched Kwando Core area, has the local and migrant animal species wandering through the campsites. Elephants, Hippos, Hyena, and resident Leopards are common visitors to this idyllic woodland island. With spacious campsites right on the river banks and shaded by age old trees, your vistas will leave you yearning for more. Nambwa campsite is a gateway to the rest of the Bwabwata National park from where you can explore the winding dirt roads at your own leisure.
Adults Camping: 350 NAD
Children under 12: 175 NAD
Nambwa campsite is 14km south of Kongola. You continue on the B8 and will see your turnoff to the camp on the right; it is the same turnoff to the Park entrance gate and at the entry point- it is well signposted from the main road.
Please stop here and purchase your Park Entry Permit as you will need to show this to us on arrival at Nambwa Campsite. You should expect your drive to take about 45 minutes from the Park Entrance Gate, and due to the thick sand you will definitely need a 4×4 vehicle to access Nambwa.