Only at African Monarch Lodges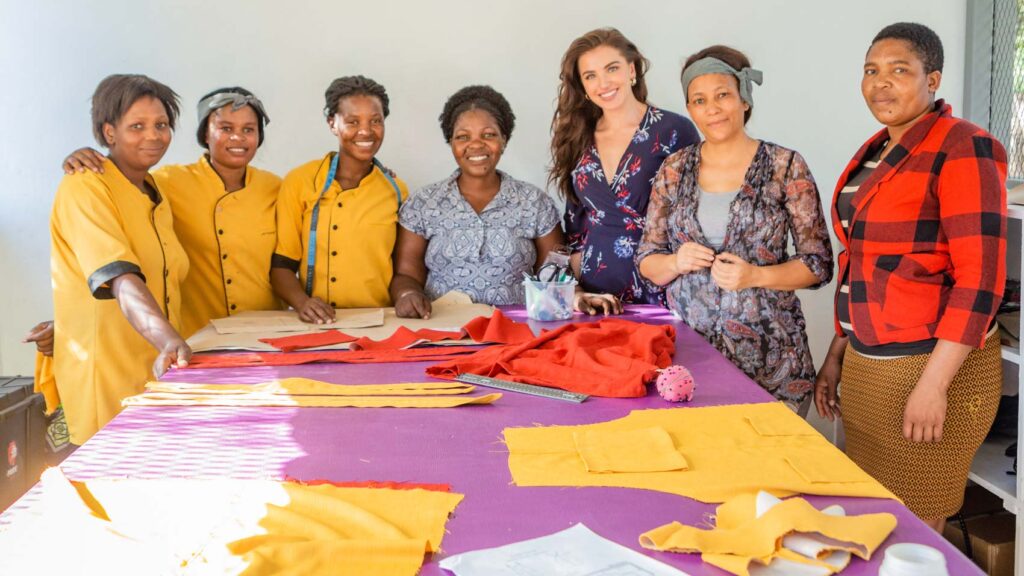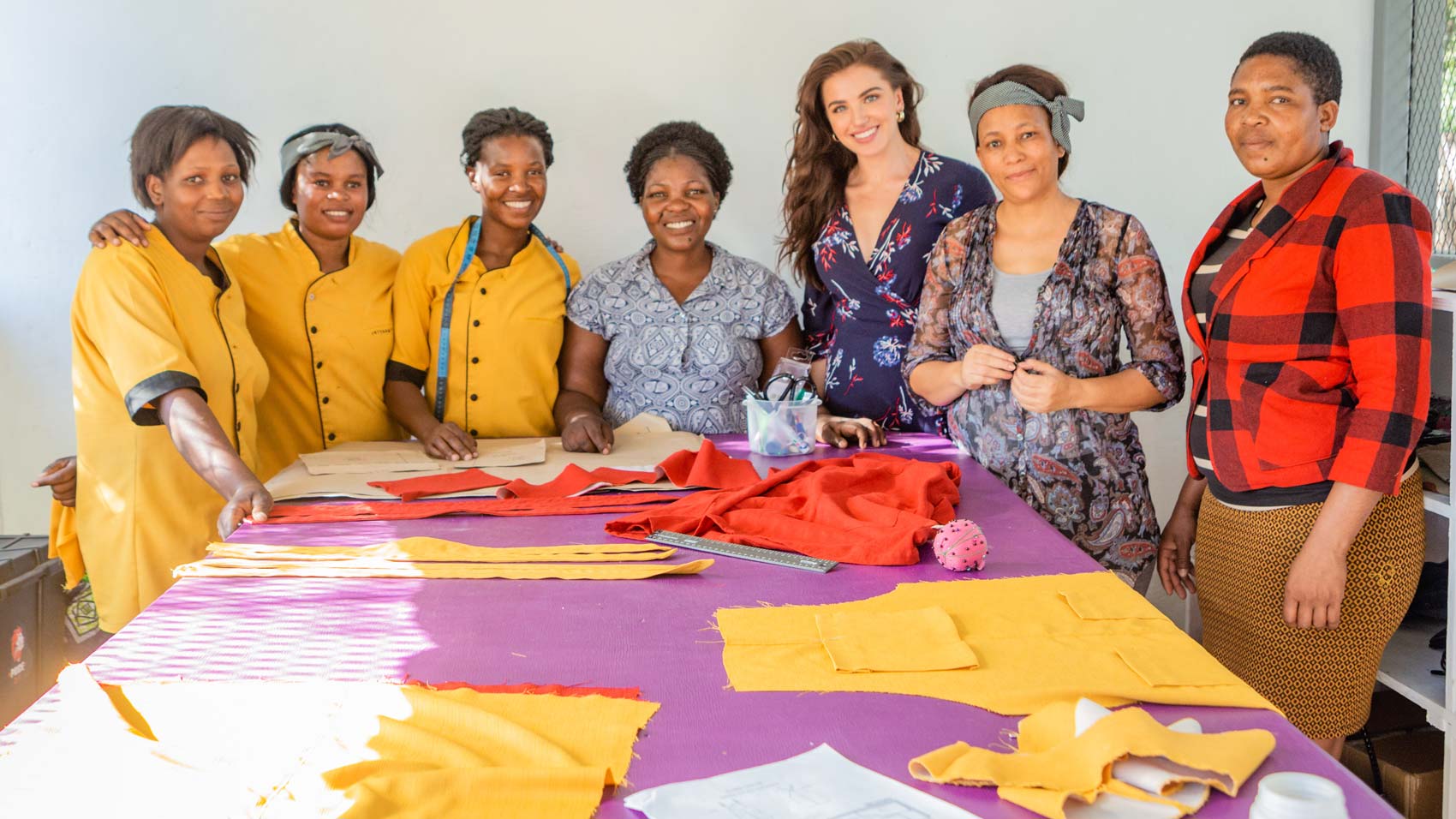 "The Sijwa Dress"
the First garment made at the Sijwa Project
Chanique Rabe, Miss Supranational 2021, designed the Sijwa dress as part of her Nami Nami collection in April 2021. During one of her visits to train at The Junior Sewing School, she took the 4 seamsters from the Sewing Workshop of The Sijwa Project through more in-depth training on how to sew. The Sijwa dress is a linen, easy to wear dungaree style dress. Chanique then taught the women step-by-step how to sew the dress from the pattern she had designed specifically for The Sijwa Project. Once completed the girls modelled the finished garment with absolute pride. 
The Sijwa seamstresses proceeded to make their own uniforms in a bright happy yellow, using the design of the red linen Sijwa Dress.
The Sijwa Dress features on Chanique's online shopping boutique Nami Nami as well as in the curio shop of Nambwa Tented Lodge. You may also place your order using the online form below.
The official launch of the Sijwa dress took place on the 2nd of October 2021.
This dress is made exclusively at The Sijwa Project, in the heart of KAZA.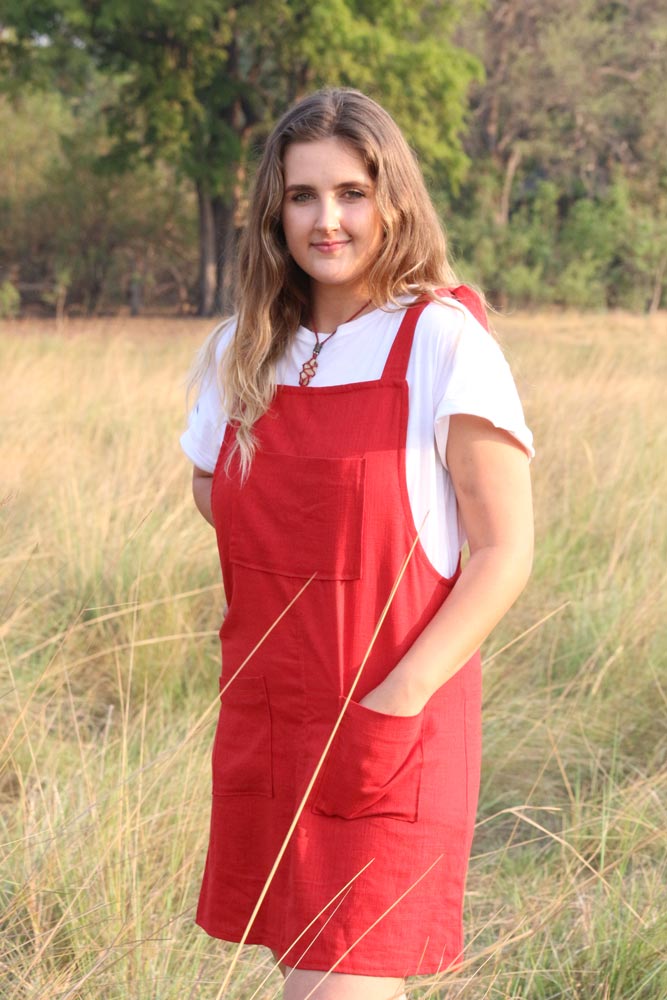 Order Your Own Sijwa Dress!
Limited Edition jewelry Pieces
The Sijwa Project is proud to launch its first LIMITED EDITION masterpiece created by one of our Nambwa guests, Muriel Sadek, who during the last Healing Retreat created a jewelry piece using glass beads skillfully crafted by the Sijwa artisans from recycled bottles.
You too can visit the Sijwa Project during your next visit to the Zambezi Region, home to African Monarch Lodges, where you can create your masterpiece with your written intention melted inside the recycled glass bead where it remains forever.