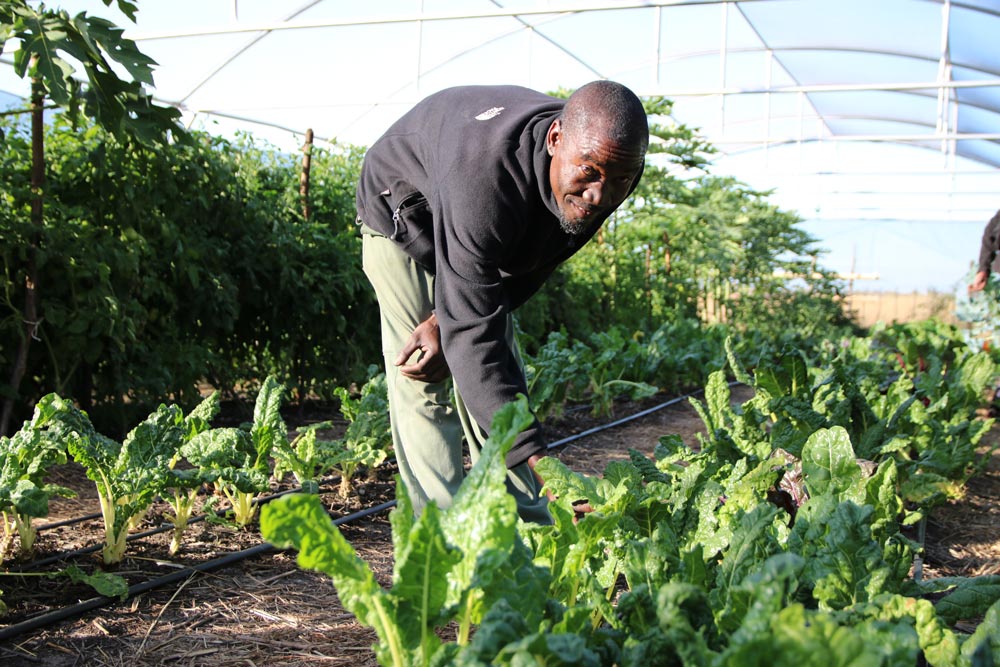 Kitchen waste from our lodge kitchens is deposited into the compost pits.
Creating the most nutritious and mineral dense soil for organic gardening
Employment is created and skills are trained which will filter back into the communities
Permaculture experts were brought in to establish the foundation for this solid permaculture plant
The Junior Rangers in training will be taught organic gardening skills
The threat of bees is so intensely felt by animals that conservationists are using it to help prevent the kinds of conflict that put the community at risk. In our conservancies the people experience human-wildlife conflict on a regular basis as elephants naturally cross over from the Bwabwata National park into the neighbouring villages to feast on their lush crops.
Elephant and bee projects exists in various parts of Africa to combat the human-elephant conflicts; it is our wish to establish a similar project in the Zambezi region. Although Sijwa Island is not part of the age-old migratory route of the elephants traversing this area, we believe our organic farms will draw in elephants.
We will build our own beehives and hang these around the farm to deter these gentle giants. The beehive building skills will be taught to our community. Our plan is to obtain donations from our visiting guests to fund beehive projects all over the Mayuni and Mashi conservancies. Beekeeping is an art and skill, which will be taught to the individuals we will employ and the Junior Rangers to look after the bees.
The beeswax will skillfully be turned into candles and other artifacts, which we will sell. Honey produced naturally by the bees will be bottled and sold as 'Elephant Friendly Honey' to our lodges and other surrounding lodges as well as the community.
Nonacidic kitchen waste plus all paper waste are deposited into the worm farms
The worm farms produce nutrient-rich fertilizer for the organic gardens in the form of worm tea and vermicompost
Individuals from the community are employed to care for the worm farms 
Our lodges used to procure all its fresh produce from Katima and Windhoek which is imported from South Africa
Skills on organic gardening were taught by experts in the field
Natural matter is used to create pesticides so that the farm remains completely organic
Individuals from the community have been employed and trained on how to care for the farm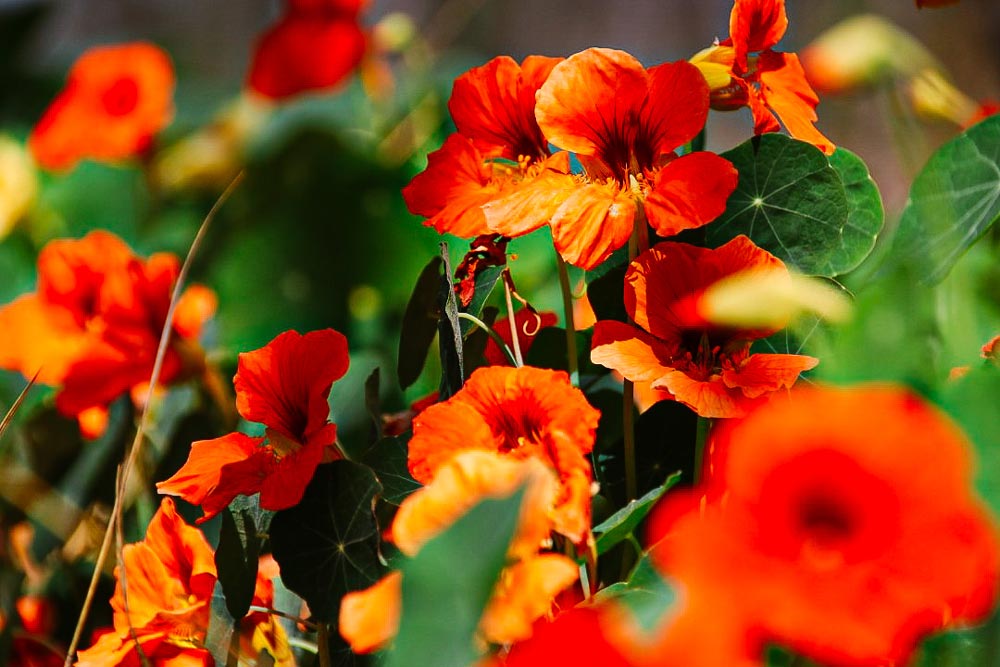 Tree Nursery to Offset Carbon Emissions
Carbon dioxide (CO2) emissions are a major contributor to climate change. During its lifetime, one tree will absorb and store between one to three tones of carbon dioxide.

To help combat climate change we plan to have our guests partake in a program to offset their carbon emissions. The first step is to plant hundreds of small indigenous trees in our tree nursery.  Once the guests arrive at our lodges we will calculate their total carbon emissions since their arrival in Namibia. They are then encouraged to purchase trees to the value of their carbon emissions. They can select the trees and also decide where they wish to plant their trees.

We will identify areas in our conservancies where trees have been chopped down for firewood and structures. GPS coordinates will be taken of the planted tree and regular updates will be sent to the guests on its progress. This will encourage carbon footprint consciousness within the guest and may entice him/her to return to the area to visit the tree he/she planted.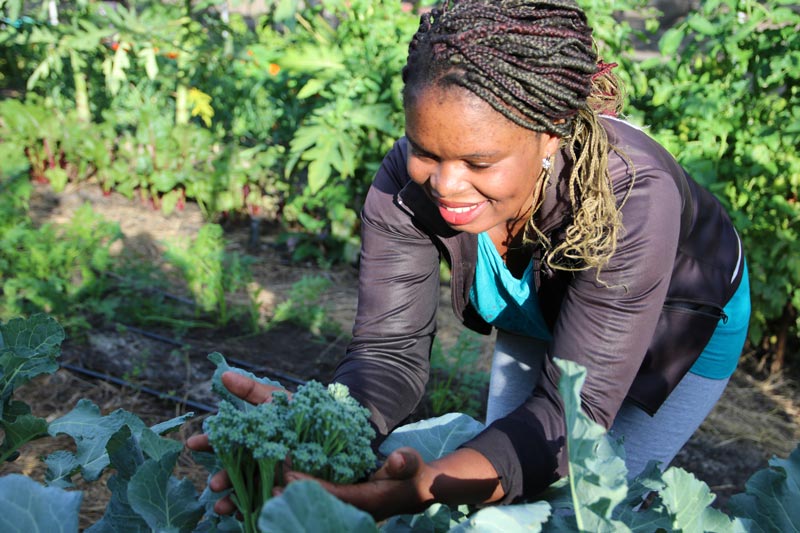 Fresh Organic Vegetables, Herbs and Fruit
We grow fresh organic vegetables, herbs and fruit using the nutrient rich castings from our compost pits and worm farms
The fresh healthy produce reaches our guest tables at our lodges and our communities to improve healthy eating habits
Our lodges used to procure approximately 600 eggs per week from Windhoek
We established a chicken coop using the ethical principles of permaculture
Eggs from our farm are sold to the lodges 
Individuals from the community have been employed and trained to look after the chickens from the local villages
The Junior Rangers in training will be involved in the egg project
How You Can Help Support the Permaculture Centre
We at African Monarch Lodges, through this diverse initiative, have created renowned guest experiences through intuitive moments of contact with our people. We are developing artisan skills and enriching the lives of our youth and our community whilst protecting the habitat and respecting nature's course. We trust that you will feel our passion and enthusiasm for the success of The Sijwa Project and would help us achieve the full potential for this remote part of Namibia. We would appreciate any form of support.
PROJECT 2: PERMACULTURE CENTRE
We have one greenhouse erected in which we have grown all green leafy produce, herbs, edible flowers, a small selection of fruit and vegetables. 
We would like to erect a second greenhouse to cope with the demands from our lodges and to completely eradicate the purchase of fresh produce from shops. We are unable to grow any produce outside of the greenhouses due to nibbling antelope, insects, and the natural weather elements such as the harsh heat and sunlight in our region.
Build a large bank of worm composting pits to increase the nutrient dense soil for organic produce and natural organic fertilizer
Erect a net with support structures over the chicken coop and orchard to protect the free-range chickens from fish eagles and pythons that have been plaguing the chickens
          Estimated Cost/Budget Greenhouse                                                     = N$95,000
          Estimated Cost/Budget Worm Farm Bank                                            = N$13,500
          Estimated Cost/Budget Net Roof over Chicken Coop & Orchard     = N$35,000
PROJECT 3: ELEPHANT FRIENDLY BEEHIVE PROJECT
We will build our own beehives to deter these gentle giants.  The beehive building skills will be taught to our community.   The beeswax will skillfully be turned into candles and other artefacts, which we will sell.
We will build a carpentry workshop and install equipment for the making of the beehives
We will employ an expert for a minimum of 3 months to teach our local people the necessary beekeeping skills 
We will buy all the safety wear and equipment to run a successful bee farm  
We will build a small hygienic bottling plant

           Estimated Cost/Budget    = N$180,000
PROJECT 4: TREE NURSERY FOR THE OFFSET OF CARBON EMISSIONS
The first step is to erect a nursery where we plant hundreds of small indigenous trees.  Once the guests arrive at our lodges we will calculate their total carbon emissions since their arrival in Namibia.  They are then encouraged to purchase trees to the value of their carbon emissions.  They can select the trees and also decide where they wish to plant their trees.  We will identify areas in our conservancies where trees have been chopped down for firewood and structures.  GPS coordinates will be taken of the planted tree and regular updates will be sent to the guests on its progress.  This will encourage carbon footprint consciousness within the guest and may entice him/her to return to the area to visit the tree he/she planted. 
We will buy seedlings or seeds
We will contract an expert to teach our local people how to propagate, plant and look after the trees
           Estimated Cost/Budget    = N$65,000
The Sijwa Project,
Standard Bank, Namibia,
Acc: 60003912069,
Branch: Windhoek,
Branch Code: 082372,
Swift Code: SBNMNANX
Please use the selected facet of the Sijwa Project you would like to donate to as a reference:
Project 1: Transport Vehicle for the Children of the Junior Ranger & Junior Sewing School
Project 2: Permaculture Centre
Project 3: Elephant Friendly Beehive Project
Project 4: Tree Nursery for the offset of carbon emissions
Project 5: Aluminium Recycling Workshop
Project 6: Junior Ranger School
Project 7: Pre-school & Library